www.tappingintorecovery.com
www.emofree.com
www.youtube.com
The following book got a 4.5 rating on Amazon with 433 reviews. It has some valuable information on gaining Emotional Freedom.
This is a great book to help teach kids tools for anxiety. It seems to really be an issue with children today, the stress and bullying that happens today with school children is on the rise so giving them tools to help them cope is important. With 19 customer reviews it received a 4.6 out of 5.
Margaret Lynch has amazing insights into the human condition and is not afraid to really go to the deep issues that keep people stuck. Most of us shy away from our dark side, the worst fear of all that we really aren't worthy or deserving, but Margaret brings it all to the surface so we can be in total acceptance. I highly recommend checking her out. This book is amazing, and she has hundreds of you tube videos as well. This book ranked 4.5 out of 5 with 282 customer reviews.
Another essential oils resource. Here is a website that I am getting up and running it is a bit of a general store at the moment but I am in the process of adding health and wellness products.   There are only a few oils on it but they are by Homedics which is a trusted brand. There are also some oil warmers on the site check them out. Here are some of the links.
https://www.rightpriceretail.com/homedics-energize-blend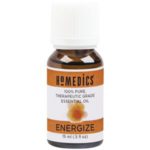 100% pure, therapeutic-grade essential oil
15mL amber glass bottle

Bottled in USA
https://www.rightpriceretail.com/homedics-orange
100% pure, therapeutic-grade essential oil
15mL amber glass bottle
Bottled in USA
https://www.rightpriceretail.com/homedics-holiday-gift-set-of-6-essential-oils
Eucalyptus, Orange, Lemongrass, Fresh Snow, Cinnamon Crumble & Deck the Halls
100% pure, therapeutic-grade essential oils
15mL amber glass bottles

Bottled in the USA