Essential oils are becoming very popular and with good reason, they can be used for their emotional healing properties, they can be used for physical healing, I always have a full bottle of tea tree oil around and have to say it has been a life saver when I had a horrible toothache and couldn't get to the dentist. They can also be used to create cleaning products and replace toxic chemical laden products in your home.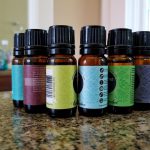 But where do you get them and does it matter whether or not they are 100% pure? Do they need to be organically grown? Are the ones I can buy in discount stores the same quality as the ones I can buy from a big name MLM companies for 3 times the price?
How Are Essential Oils Extracted?
Although this isn't paramount to know in the buying process it is interesting to recognize that the extraction process depends on the type of plant.
The most used method is steam, the next is expression which is used when extracting oils from rinds such as oranges and lemons, absolute extraction which is used with delicate flowers and a new method CO2 Extraction which is using gas rather than heat for extraction.
Some things you are going to want to look for are whether or not it is natural rather than synthetic. Synthetically developed oils have the fragrance and smell nice but do not have the therapeutic healing properties of natural essential oils.
Is the company reputable? Companies market to sell, they come up with terminology that makes you believe that they are the highest quality. If a company is credible it will not only be selling you oils, it will help you identify the best oil for your needs, help educate you on how to use it, possibly give you recipes, and may even link you to practitioners that are trained in aromatherapy.
Is It 100% Pure
There are some things that you need to know and one is that you do want 100% pure oils. If the label has anything other than 100% pure you are getting added chemicals which defeats the purpose and lessens the quality of the oil. You may want to buy a blend, again 100% pure oil, but a blend which includes several different oils may be a way of getting the effect that you want without having to buy several oils.
If an essential oil is authentic, the botanical name should also appear on the label.
Does It need to be Organic
You do want to go for organic when poosible. Organic oils will have a higher therapeutic quality and have higher levels of antioxidants. Plus they won't have potentially toxic pesticide residuals in the oils. Since the oils are so concentrated pesticides can have an even more harmful effect.
Assessing Cost
It takes a tremendous amount of plant matter to create a small amount of oil. The price of the oil depends on the amount of plant matter connected to its yield. This is partly the reason for the varied cost for different oils. You may need to do some research to compare prices to get the best, the bottom line is to make sure it is 100% pure, organic, and from a reputable seller.
The good news is that even though some oils can be a bit pricey you only need a small amount.
How Do I Determine What To Buy First
If you are new to essential oils, it can be overwhelming. There biggest thing to consider when buying an oil is to determine the purpose. Are you looking for scents to enhance the environment, your mood, are you looking for healing properties.
If you want to have a bit of a variety, some good beginner oils are to  Lavender for calm and relaxation effects, Tea Tree Oil for its healing properties, Lemon Oil which is an uplifting and stimulating fragrance and also great for creating cleaning products in the home. One of my favorites along with Lavender is Eucalyptus which has great medicinal qualities but also very uplifting.
There are tons of You tube videos and most of the online shops will give you the information you need to pick a few to start. So don't get overwhelmed with which ones to buy.
Where Do I Buy
Today I want to introduce you to GURUNADA.
GURUNANDA sells 100% Pure Therapuetic Grade Oils. The company meets most of the criteria I listed above. They don't have a list of aromatherapy practitioners to send you to, they do however have videos, blogs and a customer support center for questions. They offer money back guarantee on their products and have a variety of single oils and blends. They do not have an organic certification. On a video on the website they talk about why, I have added some of that later or you can go tot eh site and watch the video.
PRODUCT NAME: GURUNANDA
PRODUCT WEBSITE: Gurunada.com
PRICING: Low to Moderate (varies with products)
OWNER: Puneet Nanda
OVERALL RATING: 8 out of 10
Product Overview
The Company promotes a product that is natural and 100% pure therapeutic grade. Puneet Nanda has a mission to sell a quality product at an affordable price. He has a video on his site regarding not being certified organic. He does state that he does not use any synthetic fertilizers, pesticides, or GMOs. He does however get some of his product from plants grown in their native environment around the globe, which do not meet the certification for organic grade growing. His belief is that during the steam process very little of the pesticide molecule comes through to the oil. The company does a testing process to show that the product is clean and clear of chemical pesticide.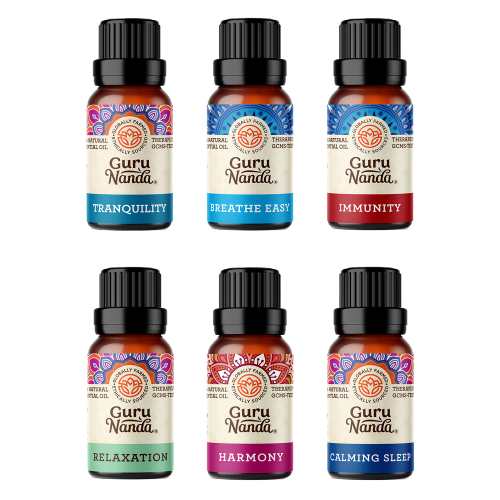 The Good and The Bad
So the good is that they offer a quality product and a large variety of single oils as well as blends. The site offers diffusers and carrier oils and other accessories. They carry a quality product and offer resources, blogs, videos, DIY recipes for using oils. They have a nice line of products to use with kids.
The bad is that there are many oils that they don't carry. I am a fan of Clary Sage and that is not an oil they carry. They follow the rules of being organically certified and test for clarity and a pure product but are not 100% organic. I might consider using organic for topical use and using these for diffuser and cleaning.
Who Is This For
This is a good company to become introduced to oils or if you have a few favorites that you use frequently the pricing makes it really affordable. In my therapy office I am using my diffuser 8 or 9 hours a day. Rather than buy synthetic blends which are cheaper but don't have the same healing qualities I am willing to forgo organic so I can use them daily all day long at a lower price.
It's a great site to get ideas about how to use oils, there are lots of blog posts and videos.
My Opinion
It's a good place to start. If you get ideas on how to use oils and like the way they enhance your life and you decide later that you want more of a variety or you insist on organics you can always continue to search. There are hundreds of companies selling oils.
I Would encourage you to at least check it out. Listen to Puneet's story of having a wake up call and changing his life to living a healthier more holistic lifestyle. The beginning of Gurunanada is an interesting story.
I give the company an A for wanting to produce a quality product at an affordable price and doing it in a conscientious way.